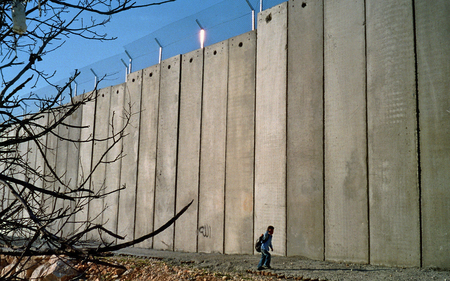 Do you ever feel like you have hit a wall in your life? Do you feel stuck at where you are? it feels you feel like there is no choices left to make? I know I did… and I'm sure many of us can relate where we feel helpless and hopeless and there is nothing that else we can do. It is like you have hit a great wall in your journey of life and have been stuck there ever since without progressing further. You may be loyal for a company for 10 years and yet no promotion being offered or you may be starting your 3rd business and yet still fail at it. In whatever circumstances or situation you feel you hit a wall, know this, it is not the wall, it is how we deal with the wall.
If you run into a wall, don't turn around and give up. Figure out how to climb it.

Michael Jordan
We can't afford to just give up and let the wall determine our fate in life.
Never allow hindrance and obstacles stop us in our track to reach our destiny. Instead of staying put, we can learn new ways on how to go through the wall, we need to be creative and flexible in our approach. There is no such thing that there is only one way to do it. Some prefer to learn how to climb it, some learn how to dig a hole till the other side and some learn how to build a door. As we can see, any how you do it is right as long you go through the wall. My point is when you are feeling stuck in your career, find new ways to build it up again. When you are stuck in your job you hate, find new opportunities that get your spirits up again.
When I was offered in a company as a corporate trainer, I thought I have found my dream job as my passion was into speaking, training, and inspiring people's life through my teaching. However, what they promised me in my job description and my actual job was totally different. They just place me in a small store everyday to fulfill the working hours required as there were not many training functions happening. I was there for so many months in despair and felt I have hit a wall in my life as there was no progression. However, I begin to change my perspective and find new ways of how I can create opportunity for me to still inspire people, I begin to read up books, started my blog, and giving 15 minutes talk in my training sessions specifically to motivate and inspire people's life. Hence, whatever great wall in front of you, know you are more than able to go through that wall.